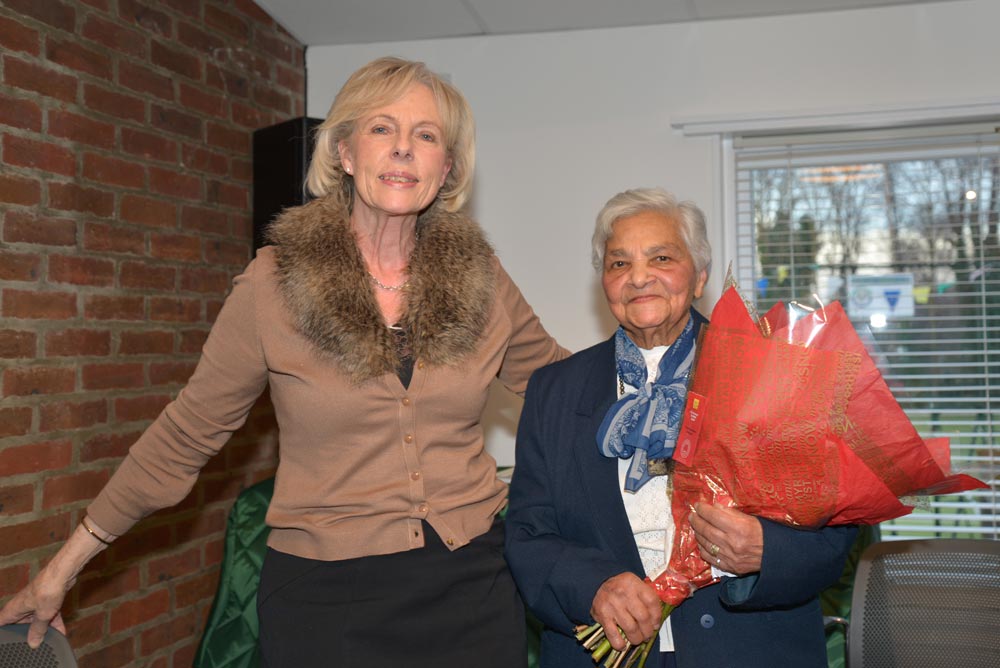 Had Fellowship House saved the best till last? The final Weekly Talk of 2016 took place before a capacity audience on December 20th. Sally Botterill hosted an illustrated 'Desert Island Discs' style presentation of Hilda Williams' life – an extraordinary journey from the South Atlantic to Hampstead Garden Suburb. As we know, Hilda has run Fellowship House more or less single handed for over 30 years.
She was born Hilda Annie Benjamin on the remote island of St Helena in 1919, just over 100 years after the arrival of its other well known resident, Napoleon Bonaparte. We heard of family upbringing and schooling in Jamestown, of stories of family and island life and how the Church played an important role in her early years (nowadays Hilda is a staunch member of St Judes). She chose for her first record a rendering of 'The Day of Resurrection', a hymn she loved singing with her brothers in the choir of St James Church, Jamestown.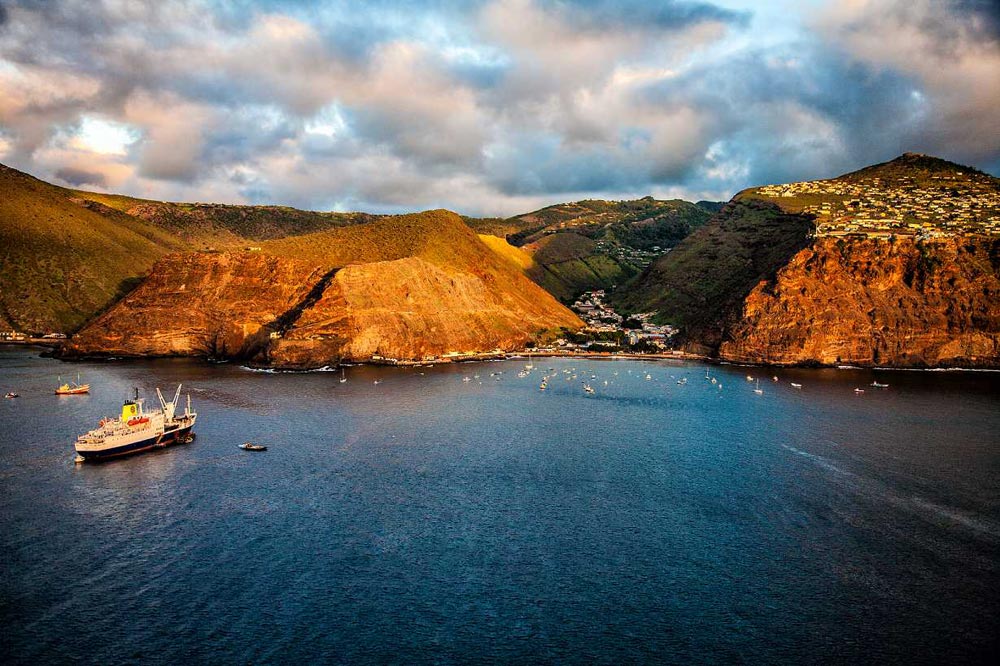 In 1936 the Bishop of St Helena received from a wealthy resident of Stellenbosch, in South Africa's Western Cape Province, a request for a cook and parlour maid. He passed this on to Hilda. So it was, at the age of 17, equipped with her new British passport, she left for Cape Town, a week's sailing on the 'Gloucester Castle'. Domestic duties at Stellenbosch took up the first two years in South Africa. She then married Albert Williams in 1938 and moved a few miles down the road to embark on a new career – child bearing and caring. Eight children were the fruit of the union. Two sadly died in infancy. After Albert's sudden death in 1961, Hilda went back to work to make ends meet, taking first a clerical job and then working as a waitress in a nearby luxury hotel.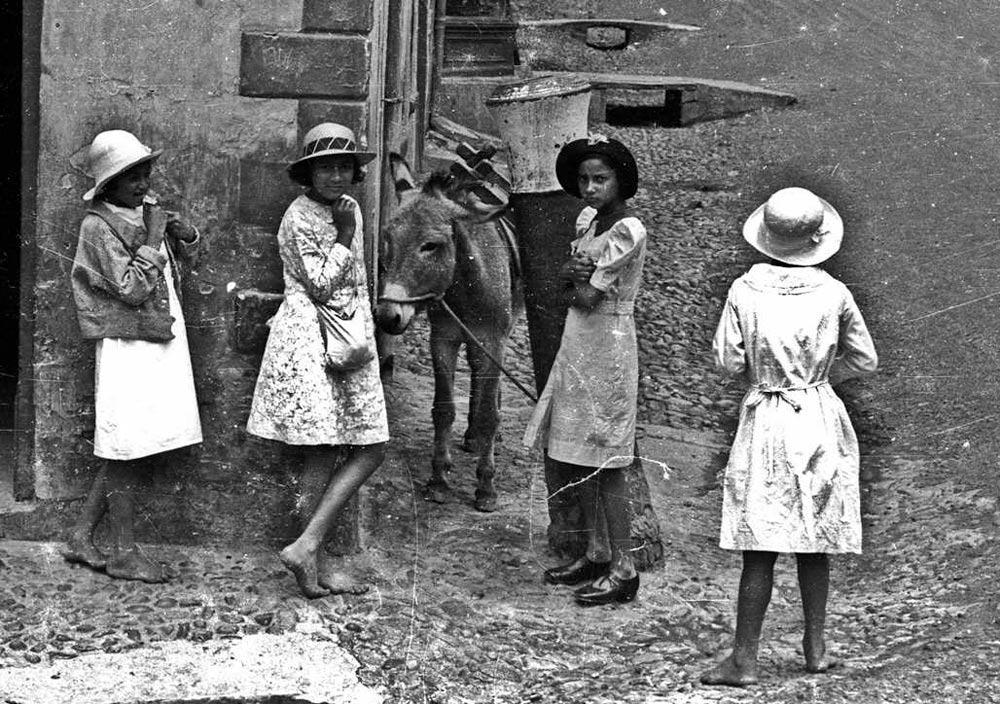 Favourite records were chosen and played to accompany the unfolding of this story – from 'Ramona' by the Bachelors through to 'Autumn Leaves' by Nat King Cole by way of Ella Fitzgerald, Louis Armstrong and Sarah Vaughan.
With all the children now grown up and independent, Hilda decided to embark on the next step of her journey and in 1975 arrived in London to take up a new housekeeping post. This was with the Berman family, owners of a film costumier business. For five years, moving between their homes in Mayfair, Sussex and Cannes, Hilda did everything from darning Mr Berman's socks to meeting the rich and famous. A handwritten note to her from Gregory Peck appeared on the screen.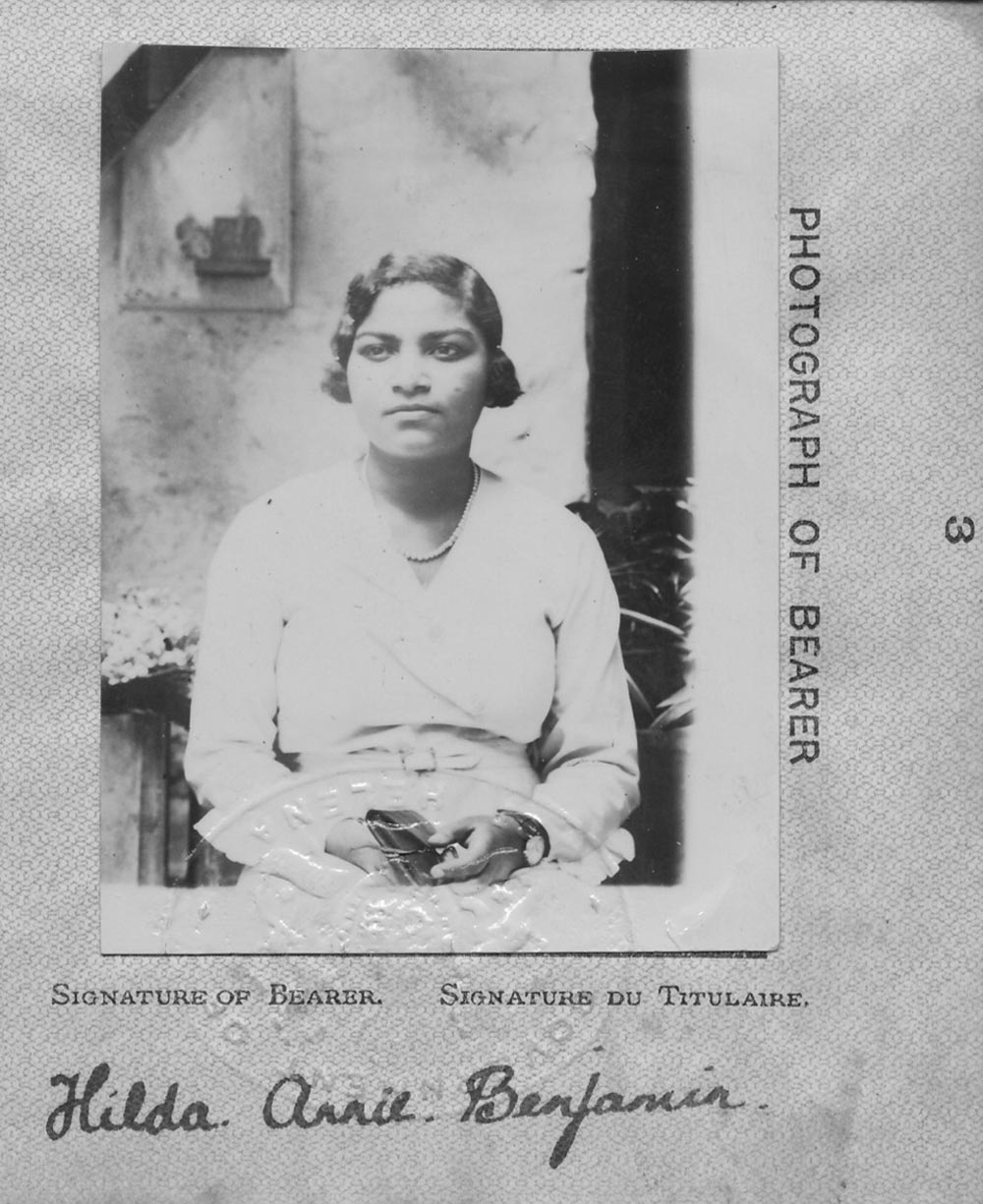 The Suburb was eventually reached in 1980 when she came to join her brother who was caretaker at the Institute. Hilda, now living at the Homestead off Erskine Hill, took up employment with the Institute and also cooked for the staff at Waitrose in Temple Fortune.
In 1984 she started taking on duties at Fellowship House. Soon she was busy organising everything to ensure the smooth running of the building.
80 years after the choral singing on St Helena, Hilda is still singing – whilst at work in Fellowship House, in the Suburb choir and as a member of the St Judes congregation. She obliged us with a touching unaccompanied version of 'Memories'.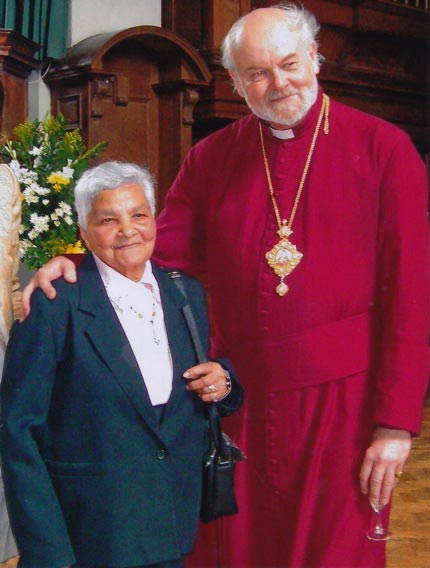 In answer to the traditional 'Desert Island Discs' questions, Hilda expressed confidence that she would cope on a desert island. The Bible would provide sufficient reading material and her luxury item was a cassette player with plenty of musical cassettes and spare batteries.
Thanks were expressed for allowing us a glimpse into a long and accomplished life. Hilda is a phenomenon and an inspiration – highly intelligent, hard working, self sufficient and mentally and physically tough.
Finally, Sally read out a tribute written in 2003 by Eileen Whelan, Fellowship's recent benefactor and former Chairman. "If Fellowship House belongs to anyone, it belongs to Hilda. She cleans and polishes, tends our plants, prepares the place for various activities, lets groups of users in and out at all times of the day and night and generally keeps us all on our toes. "
The best till last.