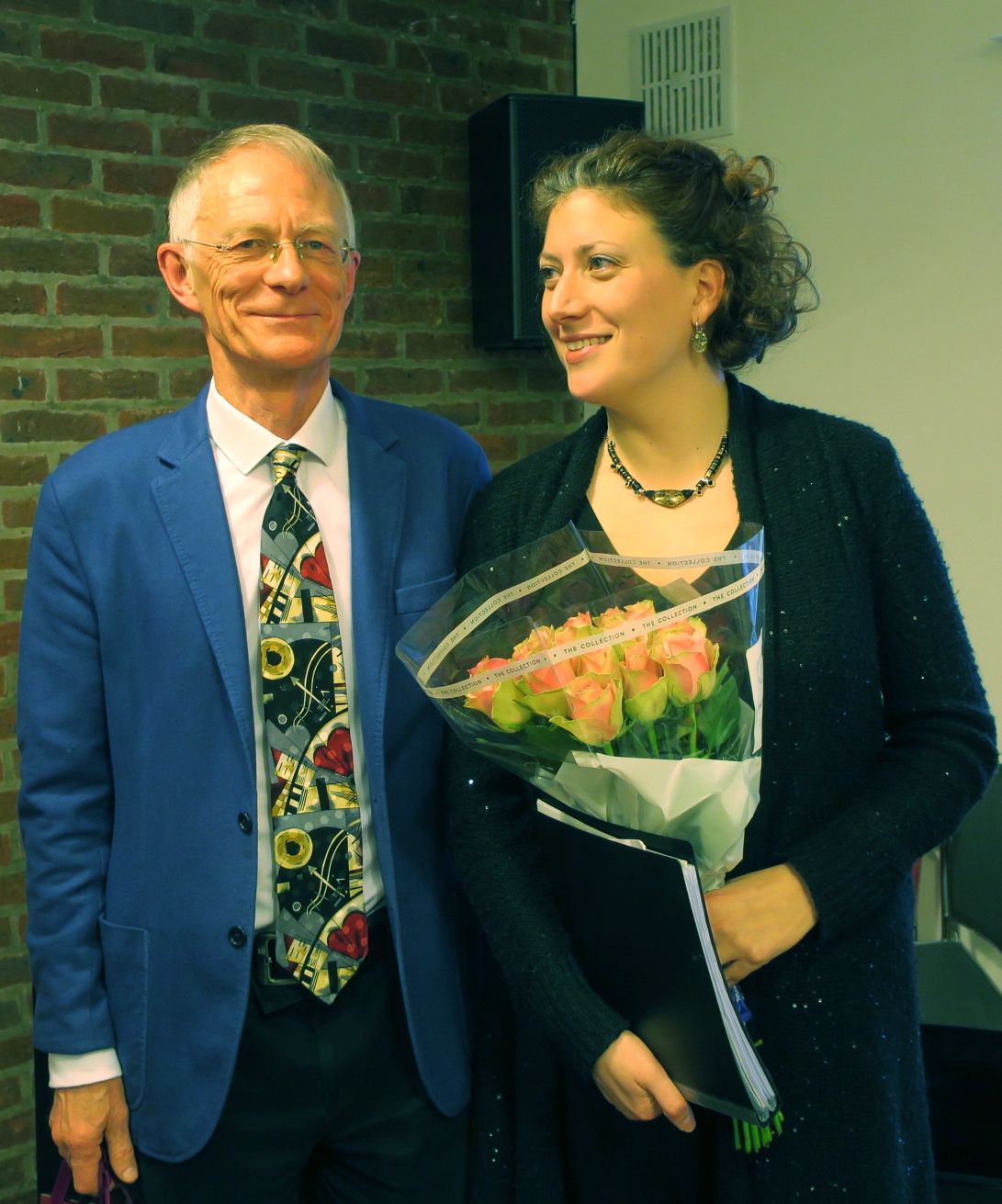 On a cold grey London afternoon, a packed Fellowship House sparkled into 2018 with its traditional members' New Year party. Good fortune had smiled and we could welcome again the talents of international mezzo soprano Catherine Hopper accompanied at the piano by musical polymath and Suburb resident, Barry Millington. The varied programme impressed and enchanted: from Britten to Madeleine Dring by way of Michael Head and Jonathan Dove; from Weill to George Gershwin via Jerome Kern and Flanders & Swann.
Afterwards, friends and neighbours chatted, plates of sandwiches and cakes were enjoyed, crackers too. As usual, none of this would have been possible without days of behind the scenes planning and hard work by Fellowship Trustee Irena Colomb and her team of helpers.
Charm, style, magic. Fellowship at its best.