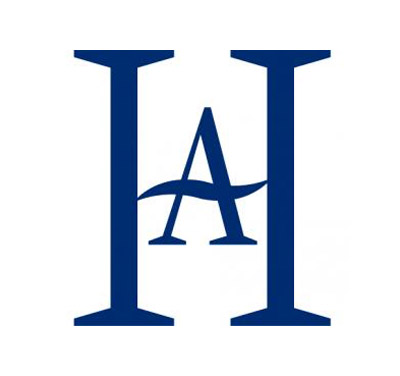 The Hampstead & NW London Branch of the Historical Association holds its lectures at Fellowship House, generally at 8 pm on the third Thursday of the month between September to March (excl. December). Suburb residents and those living further afield are all most welcome. Associate Status costs £10 per year, and entitles the Associate to free attendance at all lectures and to participation in the AGM.  Visitors at each lecture are welcome in return for £3 at the door. Full members of the (national) Historical Association are admitted free. Free refreshments are provided following the lecture.
Queries, suggestions and requests should be addressed to the Branch Chairman, at ha@fellowshiphouse.co.uk
20th September 2018
Professor Tony Lentin, Wolfson College, Cambridge
'The Treaty of Versailles'
In the centenary of the year of its ending, and to complete our series of lectures on the First World War, Professor Tony Lentin will address us on the subject of the Treaty of Versailles. Formerly a Professor of History at The Open University, Tony is a Senior Member of Wolfson College, Cambridge and a Fellow of the Royal Historical Society. He has published several books on the Paris Peace Conference and Treaty of Versailles and is working on another. Those so far are Guilt at Versailles: Lloyd George and the Pre-History of Appeasement (1985), Lloyd George and the Lost Peace: From Versailles to Hitler (2001) and Jan Smuts: Man of Courage and Vision (2010). Recent books include an intriguing study of a lesser known personality of the Great War, Banker, Traitor, Scapegoat, Spy? The Troublesome Case of Sir Edgar Speyer (2013). A barrister and former law tutor, Tony has published two judicial biographies, Lord Sumner (2008) and Mr Justice McCardie (2017). His other main interest is 18th century Russia, on which he has published widely.
18th October 2018
Dr Philip Woods, New York University in London
'Britain's Role in Slavery and the Slave Trade'
In 2007, an unprecedented amount of Government money, museum and media attention were given to the bicentenary of the British abolition of the slave trade. But what exactly was being commemorated, and how did this commemoration differ from previous ones? How has the memory of Britain's role in slavery and the slave trade been marked in different British cities: London, Bristol and Liverpool for example? Can commemoration be linked to practical acts of recompense for the suffering caused? Dr Philip Woods has taught at the Universities of West London and Kingston and now teaches part time at New York University in London on British national identity, and Britain and slavery. He is an historian of British Imperial history with particular reference to India and Burma. His latest book Reporting the Retreat: War Correspondents in Burma was published by Hurst & Co in 2017.
15th November 2018
Dr Ann Williams, FSA, FRHistS
'Harold Godwinson: his family and career'
What if Harold had won the Battle of Hastings as he might have done if he had not been forced to march his army down from Yorkshire just before the battle? Dr Williams will talk to us about Harold's family and career. Dr Williams is an English medievalist, historian and author. Before retiring, she worked at the Polytechnic of North London where she was Senior Lecturer in Medieval History. She is a Fellow of the Society of Antiquarians and a Research Fellow at the University of East Anglia. Her numerous works include: A Biographical Dictionary of Dark Age Britain, The English and the Norman Conquest, and Aethelred the Unready; the ill counselled King.